1. Item name: Swimmer Headphones (strawberry)
2. Item type: headphones
3. Item UPC: (for CDs and DVDs)
4. Item ISBN: (for books and mooks)
5. Item publisher:
6. Other information: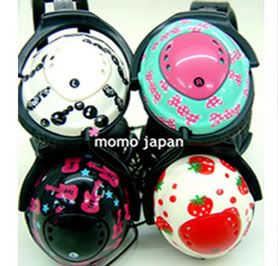 Strawberry print!
7. Condition: New
8. Search period:
9. Seeking price: $25
10. Others: Please let me know if you can get them... If you can, I would like to know how much before I buy! Thank you!!